TAILOR MADE FRAMES
We at NICOLAI build all our frames by hand in our own production facility in Germany. This enables us to build individual frames directly according to customer-specific requirements. With our frames you, the customer, can determine the color, the tube set and also influence the geometry. With this you can determine the character of your bike sustainably. To qualify, we at NICOLAI only build frames where we can guarantee a meaningful function. That doesn't mean we're not gonna build you a 300mm monster drop machine on demand.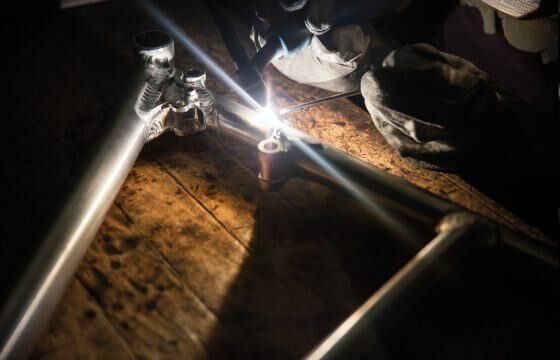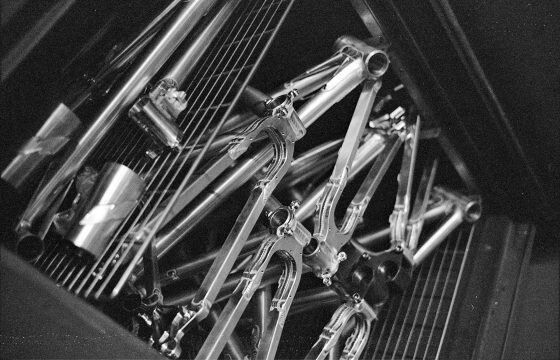 HOW DO I ORDER A TAILOR MADE FRAME?
You can order, pay for and collect your custom frame from your NICOLAI dealer. For technical details, however, we are directly at your disposal. First we need to know why you want to ride a custom-made frame. Mostly the reasons lie in the past: Which bike did you ride? What was its geometry? What were your problems with that? Maybe back pain, aching knees or a sting in the neck? Next we want to know your body measurements and mass, i.e. your height, your stride length, your arm length and your weight.
Which seating position do you prefer? Do you have health problems? What do you want to do with the bike? Cross country racing or freeriding? Loose tours or steep trails? Which parts do you want to drive or retrofit later? Often we find out after the exact evaluation of the information that also a series frame can fulfill your wishes. However, if we notice that our series frames do not meet your requirements, we will design a dimensional geometry for you. Perhaps you are a professional cyclist with many years of experience and know exactly what dimensions and angles your frame should have. Then we need a frame drawing with all geometric data.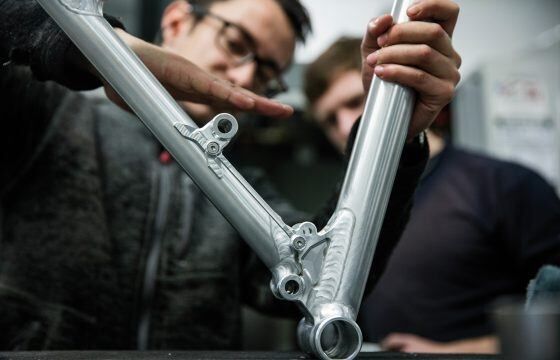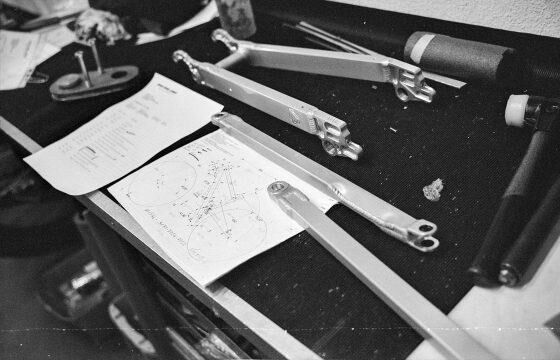 We check whether this is feasible and sensible. If we then carry out your binding contract work, exchange and return are excluded if you do not like it. Before we build your custom-made frame, we create a technical drawing of the frame with all geometric data. We present this drawing to you for confirmation. You can then change measurements or clarify questions. We only start with the construction of the frame when you confirm your dimensional geometry once again. Regardless of the technical details, you can place a binding order to secure a production date for the frame. This is the fastest way to get your frame. We can clarify the technical details between the order and the production date.
WHAT MASS CAN I INFLUENCE ON A TAILOR MADE FRAME?
A standard frame from our product range always serves as the basis for a custom-made frame. The geometry dimensions on the main frame, impeller size(s) and spring travel are up to you. The rear body length can be changed to a limited extent.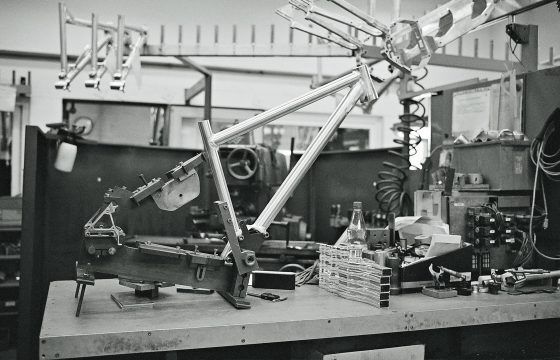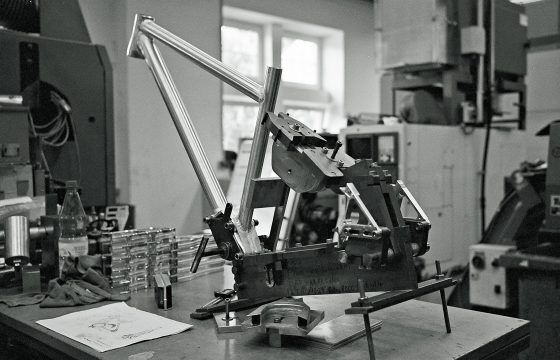 WHAT IS THE DIFFERENCE BETWEEN A CUSTOM FRAME OPTION AND A TAILOR FRAME?
Custom frame options include a shortened seat tube, a milled in lettering on the compression strut or a different tension guide than standard. With these options, the angles of the geometry remain unchanged. As soon as tube angles on the frame are to be changed, a tailor made frame is required. This requires a frame drawing by our engineer. In addition, corresponding tubes are cut to size.
HOW MUCH DOES A TAILOR MADE FRAME COST?
The price for a tailor made frame consists of the basic price of the frame, which serves as a starting point for the custom frame, and a surcharge of 730€. In addition, there are additional surcharges for colourfully anodised frame parts, for example. An example: The Ion-G16 has a base price of 2599€. In addition, the tailor made frame surcharge of 730€ is added. A black anodized frame supplemented by chic, red add-on parts costs another 50€. Therefore the total price mt 3379€ has to be paid.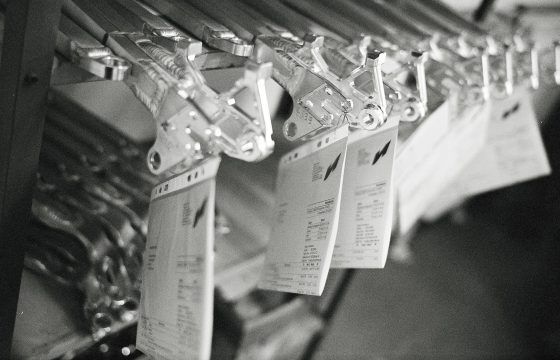 AN EXAMPLE FROM OUR TAILOR MADE FRAME PRODUCTION
THE NICOLAI ARGON FAT TANDEM
A TAILOR MCADE STORY
ION 16 XXS, 26". CUSTOMER: 153cm, 45kg Advice and delivery: Radsport Kimmerle, Gärtringen
Looking at the variety of MTBs and even gender-specific frame designs on the market, one might think that the anthropometrically recorded range between the 5th and 95th percentile can be served with the range of frame sizes. With Isabella from the northern Black Forest, however, the search for the right bike is not so easy. With 153cm and 45kg it is dainty, but is located above the…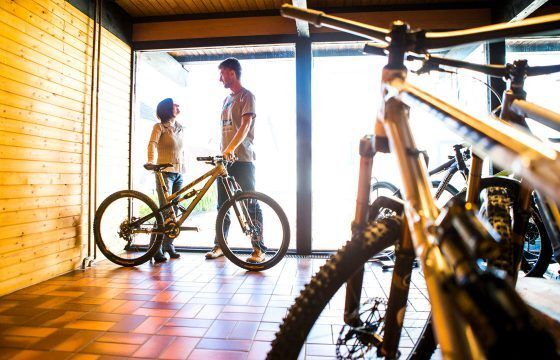 YOU WANT A NICOLAI TAILOR MADE FRAME?
JUST WRITE US A MESSAGE. WE WILL CONTACT YOU AS SOON AS POSSIBLE.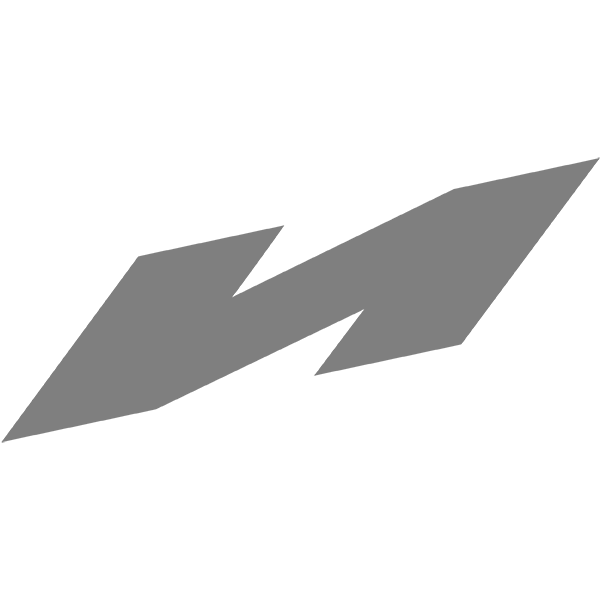 100% HANDMADE
All NICOLAI frames are 
manufactured in Germany. This is 
the only way to ensure our high 
quality standards in the long term.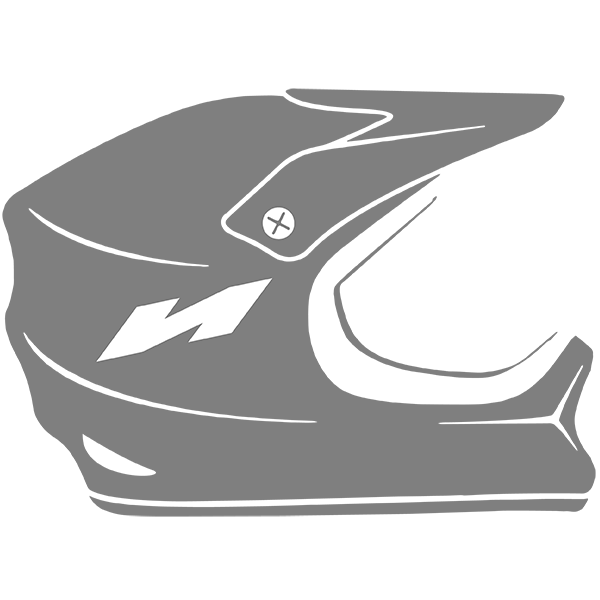 TESTRIDE
Test rides can be done anywhere 
in Germany. Try it!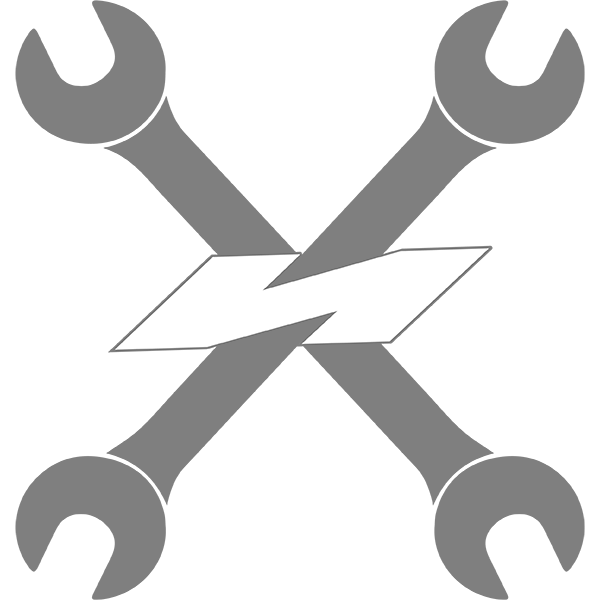 HOMESERVICE
Unique. Any damage will be 
repaired at your home. No more 
visits to the workshop.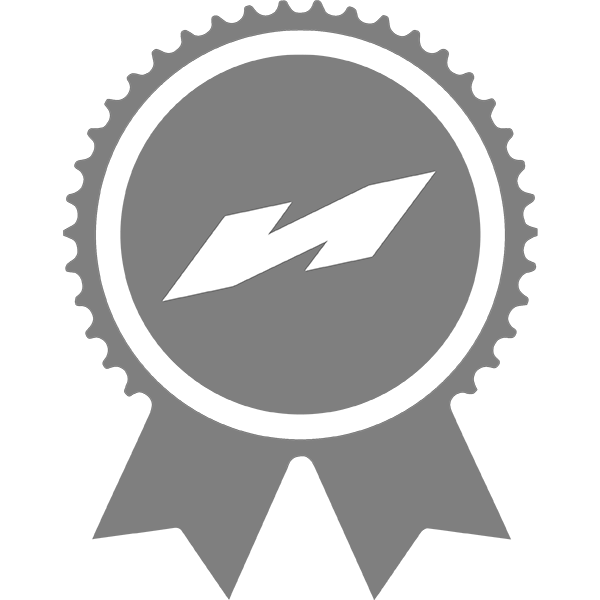 WARRANTY
From the date of purchase you get 
5 years warranty. We also ensure 
a ten-year supply of spare parts.